Hello everyone ! It's time for my September favourites, I can't believe we're almost in October. I started college a week and a half ago and it's pretty cool when you actually go to class. My japanese classmates are so nice ! I was sceptical but really, I shouldn't have worried. My other classes are good to except management (I'm not even going into this one) and (you're going to be surprised) english. It's not that I can't keep up with the lessons or that I have bad professors. It's just that what we're doing is very very easy...
For example, I have to find the suffix of "neighborhood" or "Beautiful". Oh and in grammar we're learning to use adjectives...
I know some of you will think I shouldn't complain because at least I'll have good grades but the point in college is to learn stuff, right ? But I've decided to use this class to do my homeworks or learn lessons from other classes.
Remember my School and Reading Tips ? Well I'm using the second tips "Use your breaks" a lot. I have lots of breaks between classes so I do everything I have to do during this time (if I have extra time, I read of course) which gives me a school free week-end, awesome, right ? It's just so good to know you don't have anything to do and you can relax and do whatever you want without feeling guilty.
Anyway, let's move on to my favourites ! This month I have only one favourite (sorry !) but quality is more important than quantity, right ?
1. Sherlock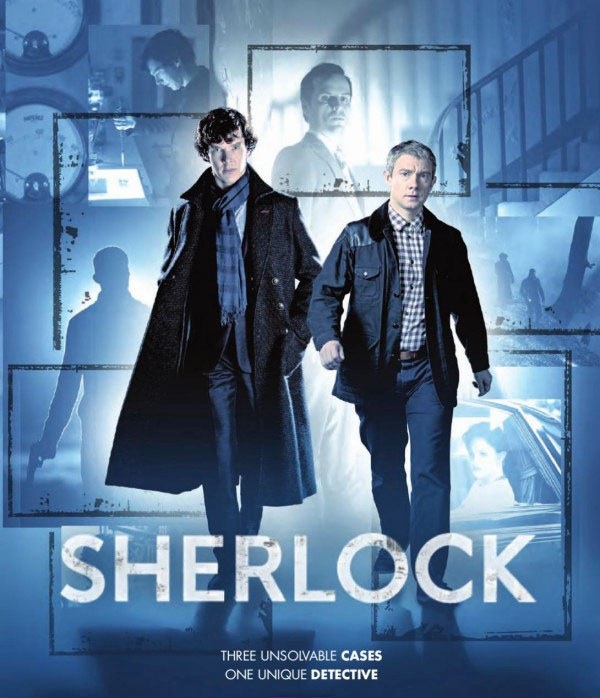 I have a confession to make... Everytime I tried to watch Sherlock I ended up falling asleep so I never got past the first episode..
But this month I decided to watch the entire season 1 ! I focused on the cases and I forbid my body to sleep. Well, now I know why everybody loves this show. I can't believe I've ever fallen asleep watching it, it's amazing ! It's too bad there aren't more episodes though... I'm currently watching season 3 and I'm loving it, the dialogues are hilarious, the cases are interesting... So much awesomeness in one show ~ Oh and I think I'm in love with Sherlock.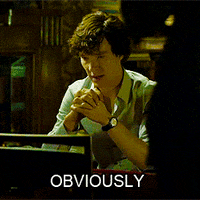 Oh and don't forget : The Chicken Challenge begins on October 1st. Don't hesitate to join us, it's going to be fun !