Hello everyone ! This is my first Tag and I'm very excited about this especially because I have a very special guest to do it with me. Welcome to Em ! *clap clap clap*.
We've actually done two Tags. The Rip it Ship it Book Tag and this one. We've had so much fun doing them. It's for these moments that I started blogging, it was great ! You can also find her on Twitter, She's also a fantastic Bookstagramer so if you're into that, definitely check it out !
This tag has been created by IslandofBooks. Now let's move on to the questions.
1. Lemonade : Pick a book that started off bitter but got better
Em : The Hunger Games, I really didn't like the beginning of that book but as soon as I'd read a few chapters I fell in love with it.
Lys : I'm going to go with Stolen by Lucy Christopher. I almost DNFed it and I'm so glad I didn't. I felt so many things towards the end, and yes I cried.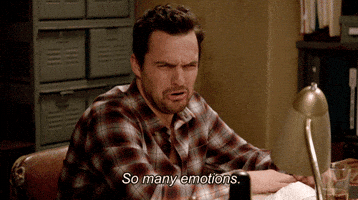 2. Golden Sun: Pick a book that made you smile beyond compare
Em : Definitely Finding Audrey by Sophie Kinsella. In some places the book was quite funny and even made me laugh!
Lys : For me it's easy. Bet Me by Jennifer Crusie, this book is hilarious ! I couldn't even believe what I was reading
I don't remember laughing while reading it [Finding Audrey]. I think I smiled every time Felix was around but that's it ~
Em : Oh, I found the mum quite funny!
Lys : Oh yeah I forgot about the mom ! She scared me more than anything, everytime I tried to imagine being in Frank's shoes I got goosebumps.
Em : Yeah, I wouldn't want to be Frank !
Lys : Do you think we're computers addict ?
Em : Noo, do you?!
Lys : I think you're in denial Em haha ! If someone broke my computer I think I could cry.
Em : Oh, that's true... Haha And my phone !
Lys : That's too horrible to imagine.
3. Tropical Flowers: Pick a book set in a foreign country
Em : The Book Thief! That book was set in Germany! (And it's my favourite book!)
Lys : I've heard so much about this book ! What's so great about it ?